Free Domain Name
While other companies usually charge for a domain name registration, we offer a domain name registration and transfer for free within the price of our paid plans. If you still don't have your domain name on the internet, now is the time to choose and reserve one.
If you already possess a domain name, you may wish to get advantage of the free domain transfer included in our paid plans. Transferring your domain to us, you get one additional year to its current registration.
Domain is your Name
on the Internet
check domain availability:

Compare Industry Domain Prices
| | Royal Web Hosting | Network Solutions | Register.com | GoDaddy | Yahoo |
| --- | --- | --- | --- | --- | --- |
| Domain Price | Free | 34.99 USD | 35.00 USD | 9.99 USD | 9.95 USD |
| Term | For Life | 1 year | 1 year | 1 year | 1 year |
| ICANN Fee | Included | Included | Included | 0.20 USD | Included |
| 24/7 Support | | | | | |
FREE Specials with a domain registration / transfer: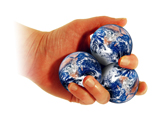 Advanced Control Panel - web integrated interface;
Full DNS Control - change your domain's NS at anytime;
Full WHOIS control - update your domain's WHOIS anytime;
Domain Locking Control - protect your domain from transfer theft;
EPP Key Control - get your domains' EPP authorization key;
Multi Domains Sub-Accounts - create single domain accounts;
24/7/365 Help Center - available for domain related troubles;
Steps to get your FREE Domain Name*:

Check Availability - For a domain registration you have to find an available (not registered) domain that suits your requirements for an Internet address of your web site. For a domain name transfer search for your domain name and choose the transfer option.

Web Hosting Plan - Domain name registration / transfer is free for life within the price of the following paid web hosting plans: ROYAL HOSTING PLAN - Promo Price ! or semi-dedicated plans: Starter Semi Dedicated, Pro Semi Dedicated, Advanced Semi Dedicated. Choose any of those to get your Free Domain.
DAILY WEB HOSTING TIPS:
Dedicated Servers
Dedicated servers are servers that are dedicated to just one purpose and one company, individual, or purpose. Having dedicated servers gives full control over the operating system and hardware. The hardware for dedicated servers is owned by the hosting provider and they may provide support or other upkeep and thus can reduce overhead costs and increase the profit of their clients.
* Free domain registration / transfer applies for .com, .net, .org, .info, .biz, .us for as long as you renew your hosting plan.